How to create a new TradingView account
Go to https://www.tradingview.com to create a new account and select a subscription type. If you use the link in this step and you subscribe for a payed subscription we both get $30 from TradingView.
Select "SIGN UP", fill in the requested fields and click the "Sign Up" button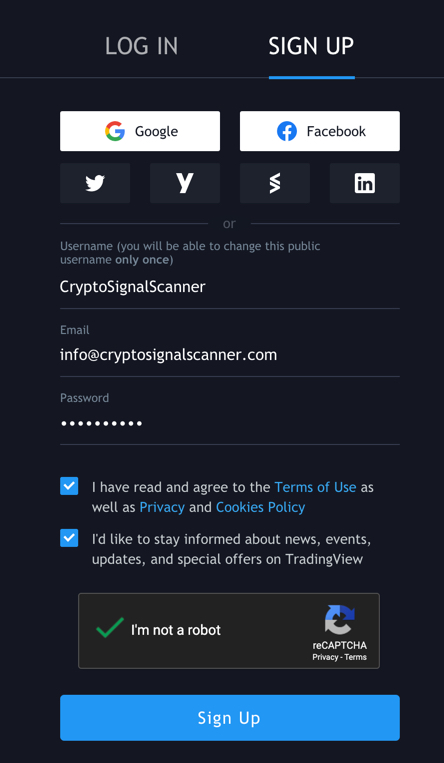 Check you mailbox. You should have received an email from TradingView. Follow the information in the email. Click the "Activate" button to activate your account and to verify your email address.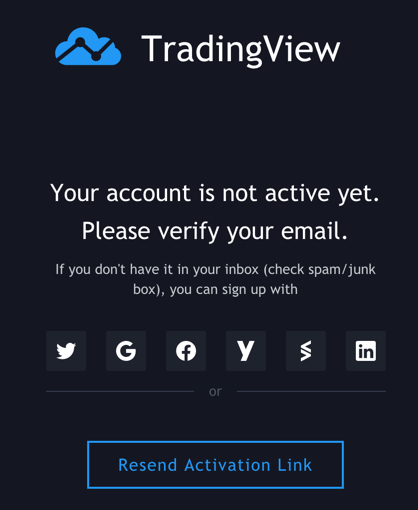 After you email address has been verified and your account is activated you will be forwarded to finalize your account. Fill in the requested fields and click "CONTINUE".