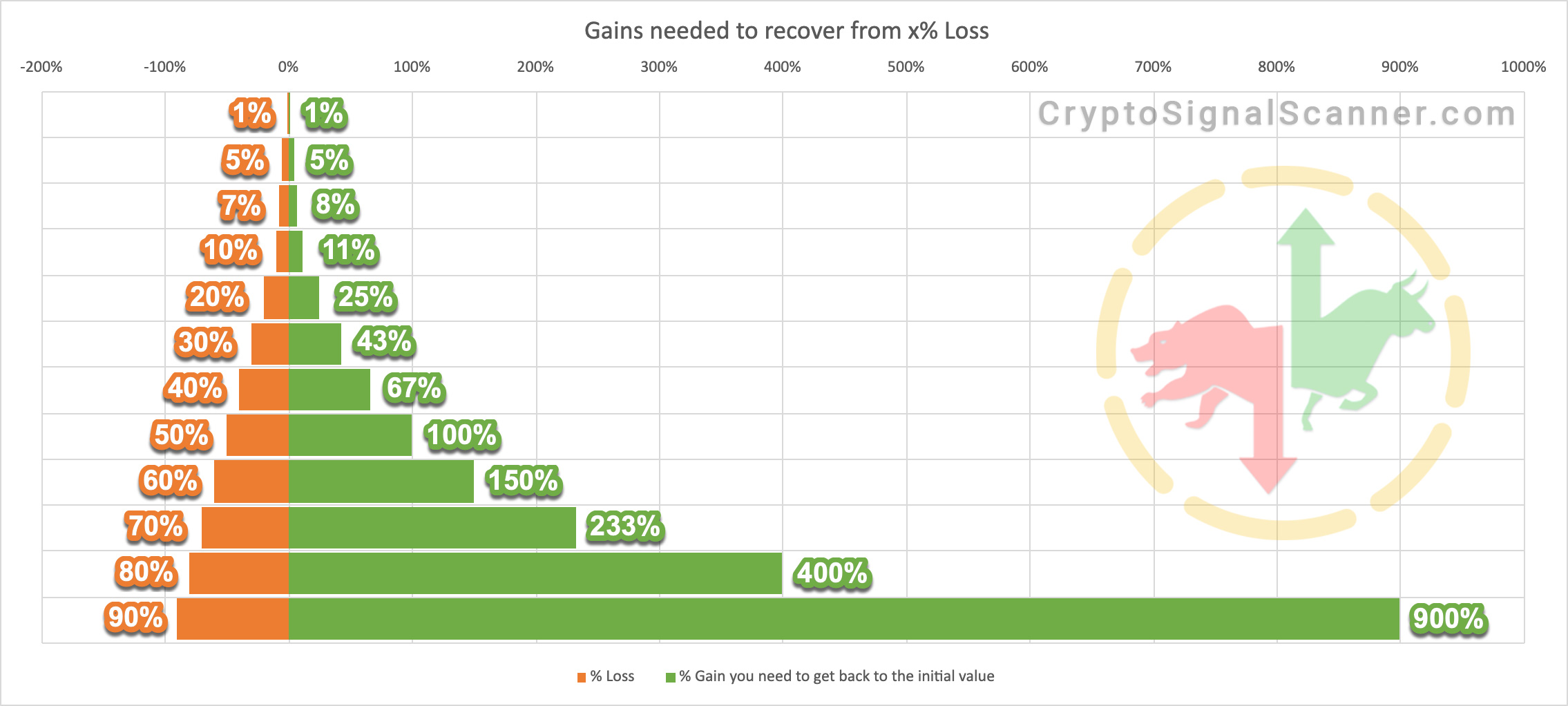 HODL or Sell your Bitcoin or Cryptocurrency?
If you buy bitcoin or other cryptos, you can lose everything in the blink of an eye
Investing in Bitcoin and other cryptocurrencies is a fast-growing trend. Any investor who buys and holds cryptocurrencies may be called a HODLer. Part of learning when to HODL or to sell is realizing that it's not always wise to hold all of your bitcoins or other cryptocurrencies. Volatility makes the market likely to have extreme spikes and crashes.
why you should never HODL everything you've invested
The picture below shows that as losses get larger, the return to recover to get break-even increases at a much faster rate. If you got hit by a bear market or massive drop you need to be aware that it will take a while to recover.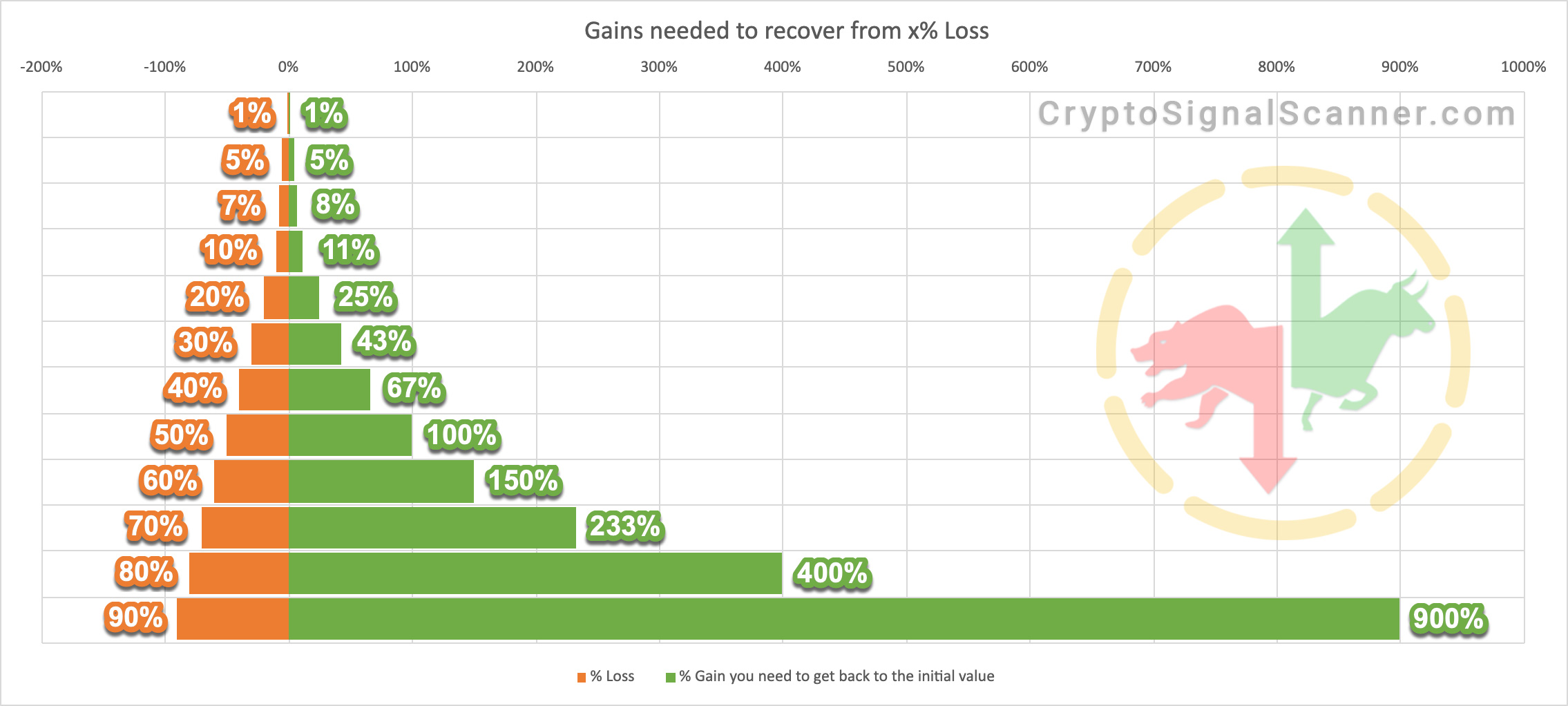 A loss of 10 percent requires an 11 percent gain to recover. Increase that loss to 20 percent and it takes a 25 percent gain to get back to break-even. A 50 percent loss requires a 100 percent gain to recover and an 80 percent loss requires 400 percent in gains to get back to where the investment value started.
How to protect yourselves against those loses
Don't try to be a smartass
Put your emotion in your refrigerator
Have a strategy and use our signals
If you are not around, always use a Stop Loss
Sell/Buy on the right wave (Learn the Eliot Wave Theory)
Sell/Buy at the right fib levels (Learn the Fibonacci Retracement Theory)
Use EMA/SMA crossover strategy